PETA joined a group of animal charities to send a letter to the Department for Environment, Food & Rural Affairs (DEFRA) warning that legal action may be taken if the department fails to reflect scientific advice in its guidelines for minimum enclosure sizes for snakes. We are urging DEFRA to update its guidance to require that snakes be housed in enclosures that are at least as long as their bodies.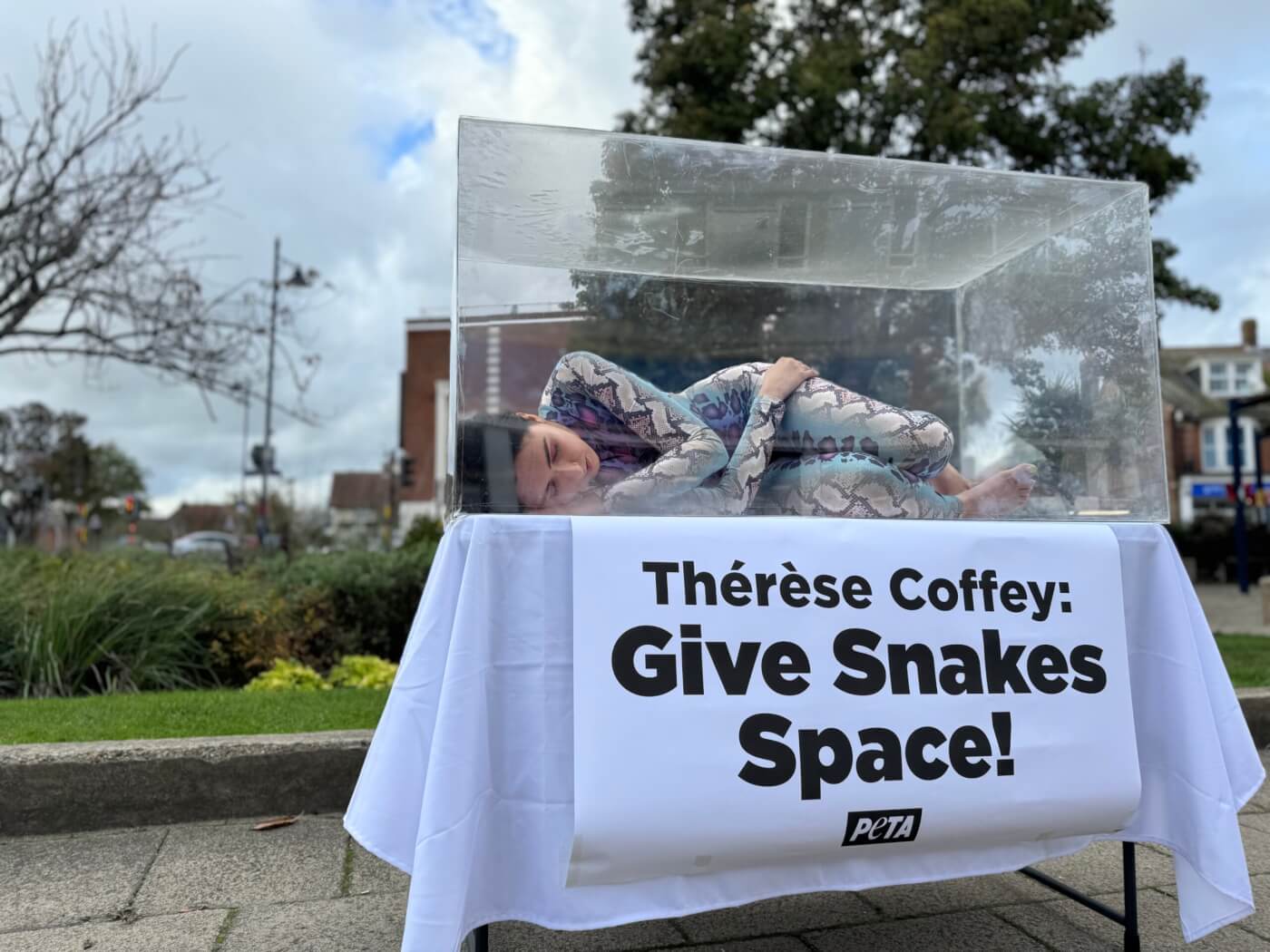 The issue is pressing – DEFRA has indicated that even though guidance from the government's Animal Welfare Committee states that denying snakes the ability to stretch out their bodies hinders their physical and psychological well-being, it is minded to defer to the pet industry, which, unsurprisingly, allows them to be kept in much smaller enclosures. Failing to adhere to scientific advice on what is in the best interest of snakes could qualify as failing to follow due process and could result in a judicial review. It's worth noting that the spatial requirement for snakes has already been successfully implemented in Wales.
The letter was written by solicitor Edie Bowles from Advocates for Animals and sent on behalf of PETA, the Animal Protection Agency, the Born Free Foundation, Freedom for Animals, and World Animal Protection.
In the latest development in the campaign, a PETA supporter dressed as a snake languished inside a tiny tank on top of a table next to a sign proclaiming, "Thérèse Coffey: Give Snakes Space!":
Captive Snakes Cannot Even Stretch Out Their Bodies
Around 400,000 snakes are kept in homes throughout the UK, and many more are contained in pet shops, breeding facilities, and mobile zoos.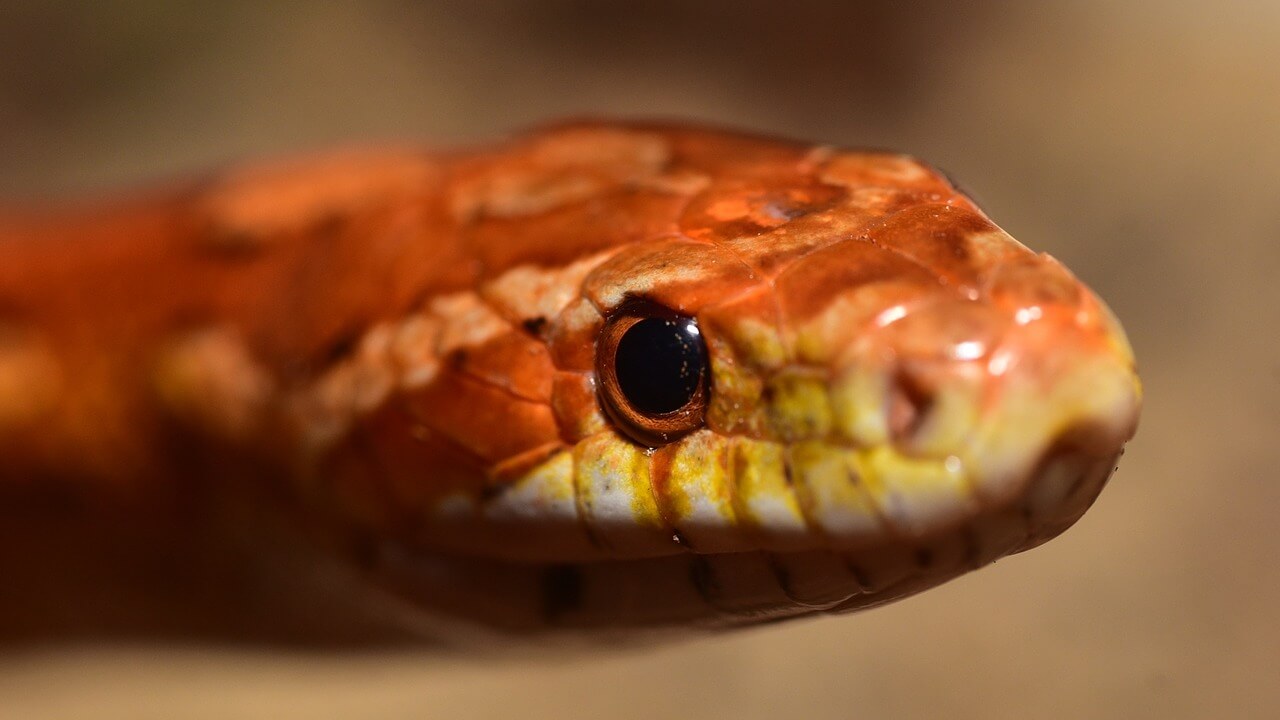 Currently, they are the only animals who are permitted to be kept in enclosures in which they cannot stretch out to the full length of their bodies. This is physically and psychologically damaging for snakes, just as it would be for any other animal.
Housing them in such an environment has proved to cause stress, illness, and even death.
We know that snakes have the same capacity to suffer as dogs, cats, or anyone else. This is why we are calling on DEFRA to listen to the scientific evidence and advice from the Animal Welfare Committee. DEFRA must require that snakes be kept in enclosures at least as long as their bodies.
Snakes Need You to Take Action
Please join our campaign and send a message to Secretary of State for Environment, Food and Rural Affairs Thérèse Coffey urging DEFRA to update the law and give snakes more space: