Join PETA founder Ingrid Newkirk as she takes you behind closed laboratory doors and shares the extraordinary true accounts (and backstories) of the Animal Liberation Front raids that gave animals back their lives. If you haven't seen this talk yet, now's your chance!
Date: Tuesday, 28 March
Time: 7 pm
Place: Online
Don't miss Ingrid's uplifting and thrilling true stories of daring animal rescues from laboratories, including those of four lucky baby chimpanzees saved in the nick of time and a mother bloodhound who went from filthy cage to fabulous country home. Learn about the brave people who risked their own freedom to free animals. She'll offer compelling accounts of ordinary people moved to do extraordinary things and challenge the system by taking bold, direct action.
When you register, you'll be able to purchase personalised paperback copies of the 30th anniversary edition of Free the Animals. If you order three or more, you'll also receive a smashing pair of "Animal Liberation" socks. The book and this bonus gift will knock your socks off!
Register now for a chance to win a splendid "Animal Liberation, Human Liberation" throw blanket.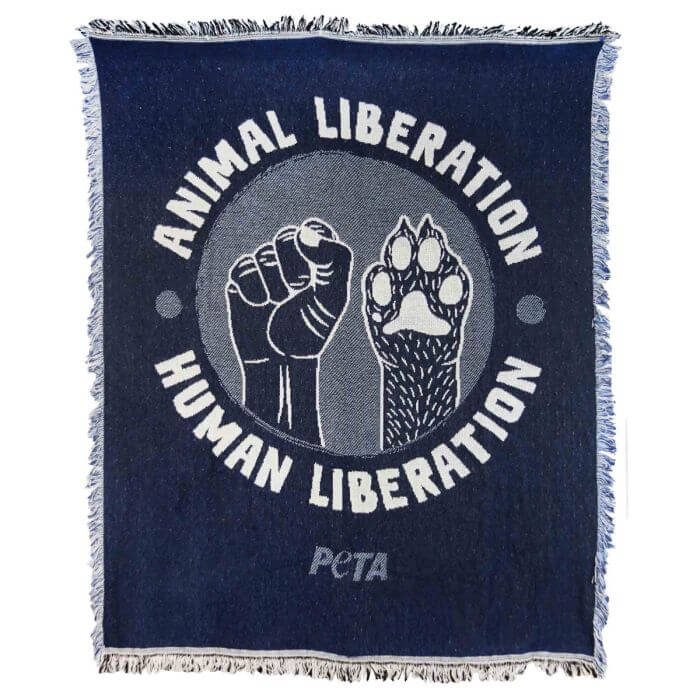 Everyone who registers for the event will be included in the draw. The name of the winner will be announced at the end of the event, so stay tuned!
Please join us for this riveting virtual event and invite your friends and family – everyone is welcome.