PETA founder Ingrid Newkirk is inviting everyone to an uplifting and revealing fireside chat about the vital work for animals made possible by PETA's Global Compassion Fund.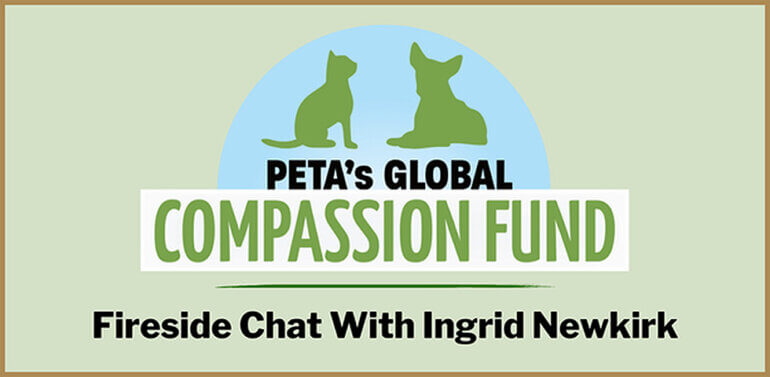 Date: Wednesday, 24 August
Time: 7 pm
Place: Online
Ingrid Newkirk will be taking you on a virtual adventure to various places around the world in just half an hour!
Meet the rescuers in Ukraine who are risking everything to take animals out of that war-ravaged country, and learn about the food lifeline that is keeping thousands of animals in Ukraine from starving.
During the online event, you will also visit spay/neuter marathons in Mexico to see how PETA Latino is taking on the homeless-animal crisis there and witness how a free veterinary clinic is coming to the rescue of donkeys, camels, and other sorely neglected animals in Jordan.
Don't miss this look at the individuals who are often literally on the front lines helping animals – thanks to the support of PETA's Global Compassion Fund. Please do invite your friends and family to tune in, too.