Millennium Hotels and Resorts – one of the last major sponsors of the deadly Iditarod dog-sled race – has confirmed that it will check out of the cruelty, as this will be the last year it will sponsor the event. This is a huge victory – dogs deserve better than being run to death for mushers' prize money.
Thank you to everyone who took part in and supported our campaign!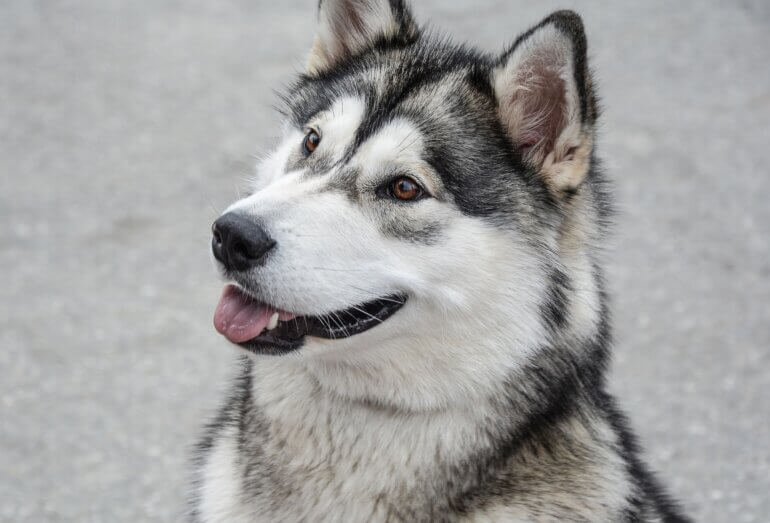 You Spoke Out – They Listened
Millennium Hotels had sponsored the Iditarod for nearly 30 years.
But with PETA UK protests outside the chain's hotels around the world, including up and down the UK from London to Glasgow, calling on the company to cut ties with the cruel race, we've proved that when we speak out loudly enough, corporations will listen.
What Is the Iditarod, and Why Is It Cruel?
Dogs used in the race are forced to pull heavy sleds across approximately 1,000 miles of gruelling terrain, through blinding blizzards and sub-zero temperatures.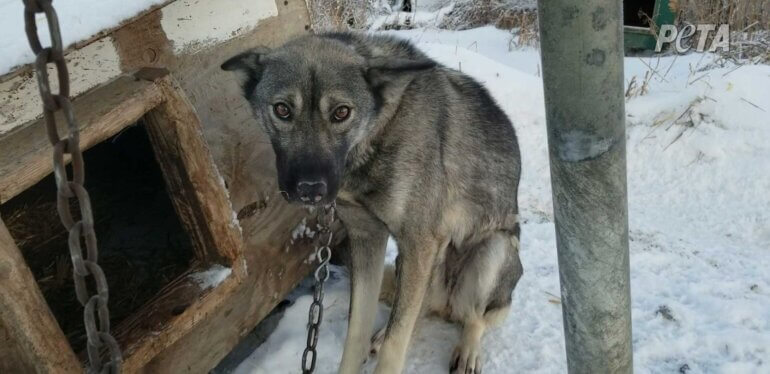 More than 150 dogs have died during the Iditarod since it began, and that doesn't include those who died in the off-season or who were killed because they weren't fast or fit enough to make the grade.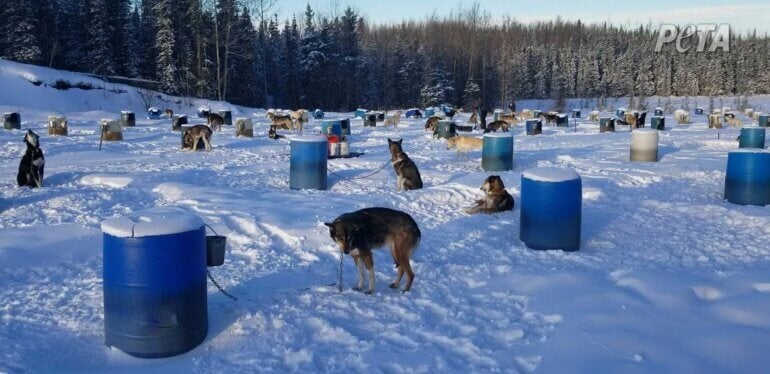 During the 2021 race alone, nearly 200 dogs were pulled off the trail because of exhaustion, illness, injury, or other causes, leaving the remaining animals to work even harder.
Millennium Hotels Joins Countless Others
The hotel group joins many others in dropping their association with the race – last year, ExxonMobil also made the kind choice after hearing from PETA entities and their supporters.
However, despite the death toll and a public outcry – and sponsors cutting ties left, right, and centre – Iditarod CEO Rob Urbach and his colleagues still plan to hold the cruel event in less than a month.
Help Create Change for Dogs
Together, we've persuaded Millennium Hotels to stop funding cruelty. With your help, we can make an even greater difference for vulnerable dogs.
Urge Formula 1's owner to be next. Send him a message now and ask him to stop sponsoring the Iditarod: